Hydrographer hall of fame
In 2012, the Board of Trustees of The Hydrographic Society of America instituted the Hydrographer Hall of Fame (HOF). The purpose of the HOF is to honor hydrographers who have made significant advances in the science of hydrographic surveying, who have had distinguished surveying careers, who have made contributions in the education of hydrographers and who have provided exemplary service to the society.
CLASS OF 2019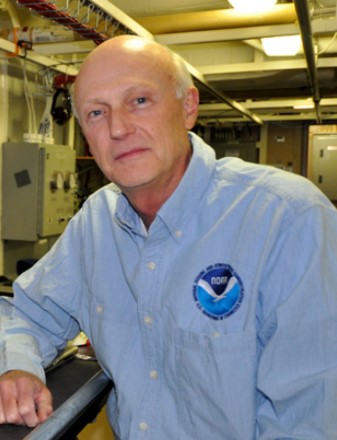 Andy Armstrong has had a distinguished career as a hydrographer, first as a NOAA officer, and later as one of the founders and key administrators of the University of New Hampshire's The Center for Coastal and Ocean Mapping/Joint Hydrographic Center (UNH-CCOM/JHC).
As a NOAA officer, Armstrong served on several hydrographic ships, including his service as Commanding Officer and Chief Hydrographer on the Whiting. He later served as the Chief of NOAA's Hydrographic Surveys Division.
He was instrumental in the creation of the UNH-CCOM/JHC and currently serves as co-Director. The JHC was formed in1999 and is a center for expertise in hydrography.
In addition to his distinguished career, Andy Armstrong has served multiple years on THSOA's Board of Trustees including a stint as President of the Society.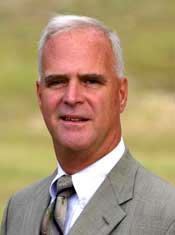 Rear Admiral Kenneth "Ken" Barbor served with distinction as a hydrographer, a statesman and a teacher. During a long career in the US Navy, he served as Commander of the Naval Meteorology and Oceanography Command. During this time, he pushed to establish the Cat A Hydrographic Science curriculum at the University of Mississippi (USM).
Ken went on to serve as a Director of the International Hydrographic Bureau (IHB). Over the next five years, he worked to improve hydrographic survey capabilities around the world and to create standards in the rapidly changing field of hydrography.
Upon his retirement from the US Navy, he joined the faculty at USM. Ken Barbor also was a supporter of THSOA, serving a term as President of THSOA.
Rear Admiral Kenneth Barbor passed away in July 2018. He is greatly missed.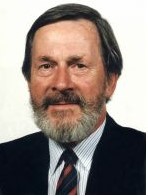 Adam Kerr had a distinguished career as a hydrographer. He served almost 30 years with the Canadian Hydrographic Service, culminating as Director of the Central and Atlantic Regions. During his career, he was instrumental in the development of digital cartography standards and the development of DOLPHIN, one of the first unmanned semi-submersible survey vehicles.
Starting in 1998, Adam served as a director of the International Hydrographic Bureau (IHB). During his service, he was heavily involved in developing standards for electronic charting and the expansion of technical assistance to developing nations.
He later served as a hydrographic consultant and as Editor of The International Hydrographic Review. Adam was a prolific writer with publications and books on hydrographer, cartography and maritime boundary delineation.
Adam Kerr passed on in August 2016 as the age of 83.
To view other Hall of Fame inductees, select the year below: